How to get started with JivoChat
Included for free in plans
PRO
BASE
This guide will show you how to register a new account in our system. If you would like to add another agent to your existing account, then follow the "How to add an agent" instructions instead.
To install the live chat on your website, you will first need to complete the registration process at jivochat.com:

Step 1. Enter the email address for the administrator account and create a password. This admin account will give you access to the control panel.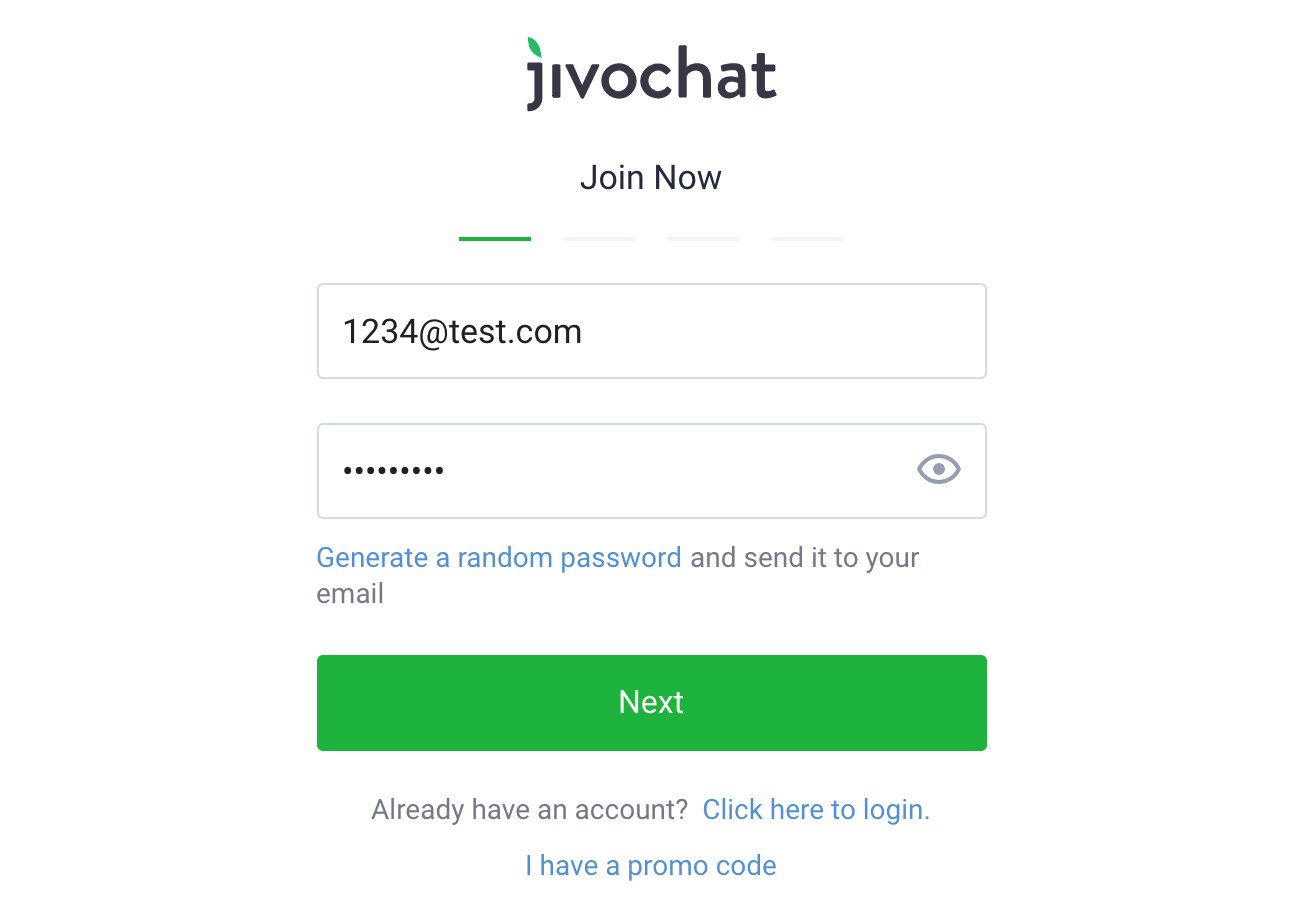 Step 2. Enter the name of administrator, website address (where the live chat will be installed), and telephone number (optional).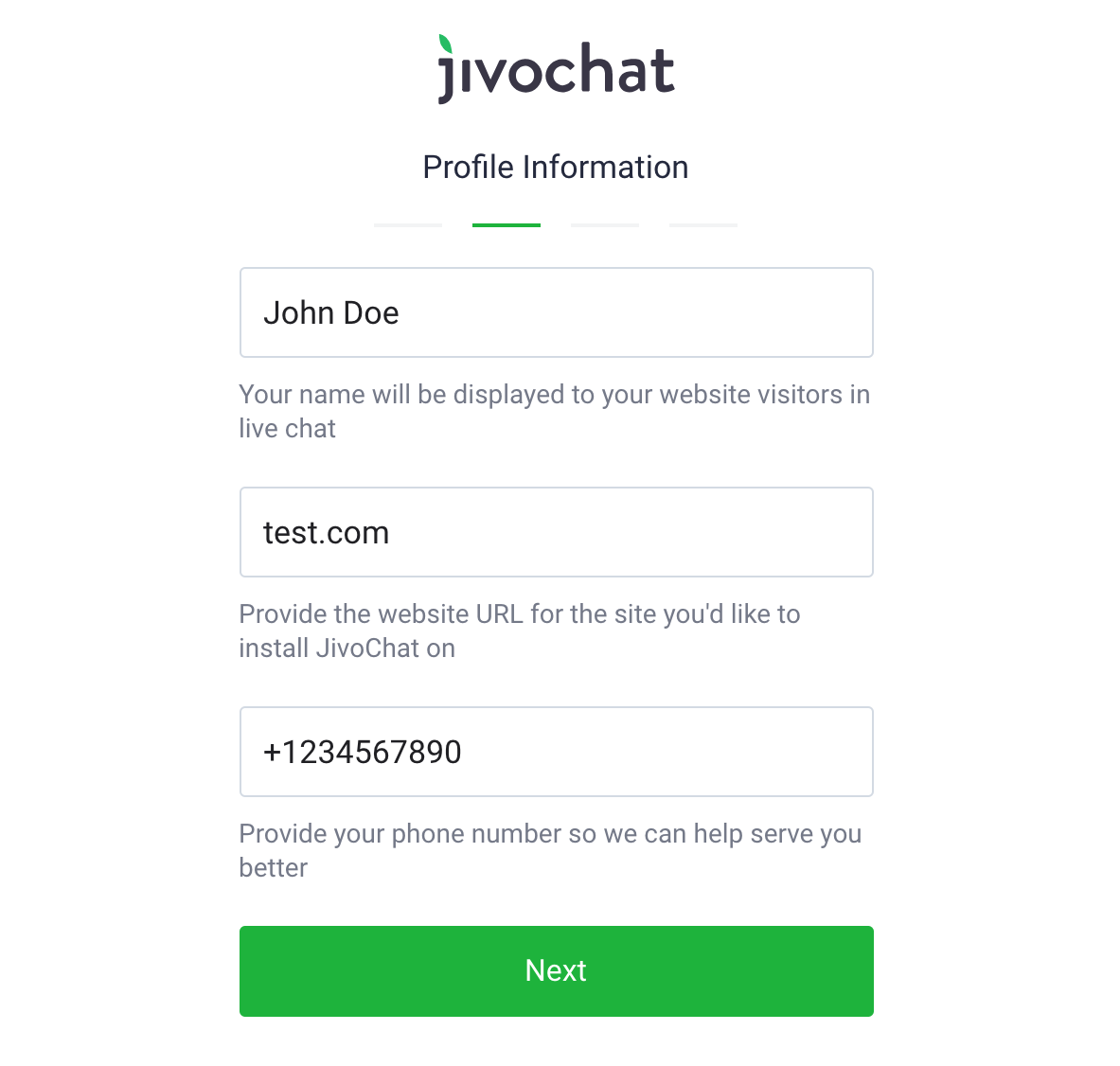 Step 3. At this stage, you can download the agent application for desktop/mobile platform or access it with your web-browser. You can also skip this step and install the app later from the Downloads page.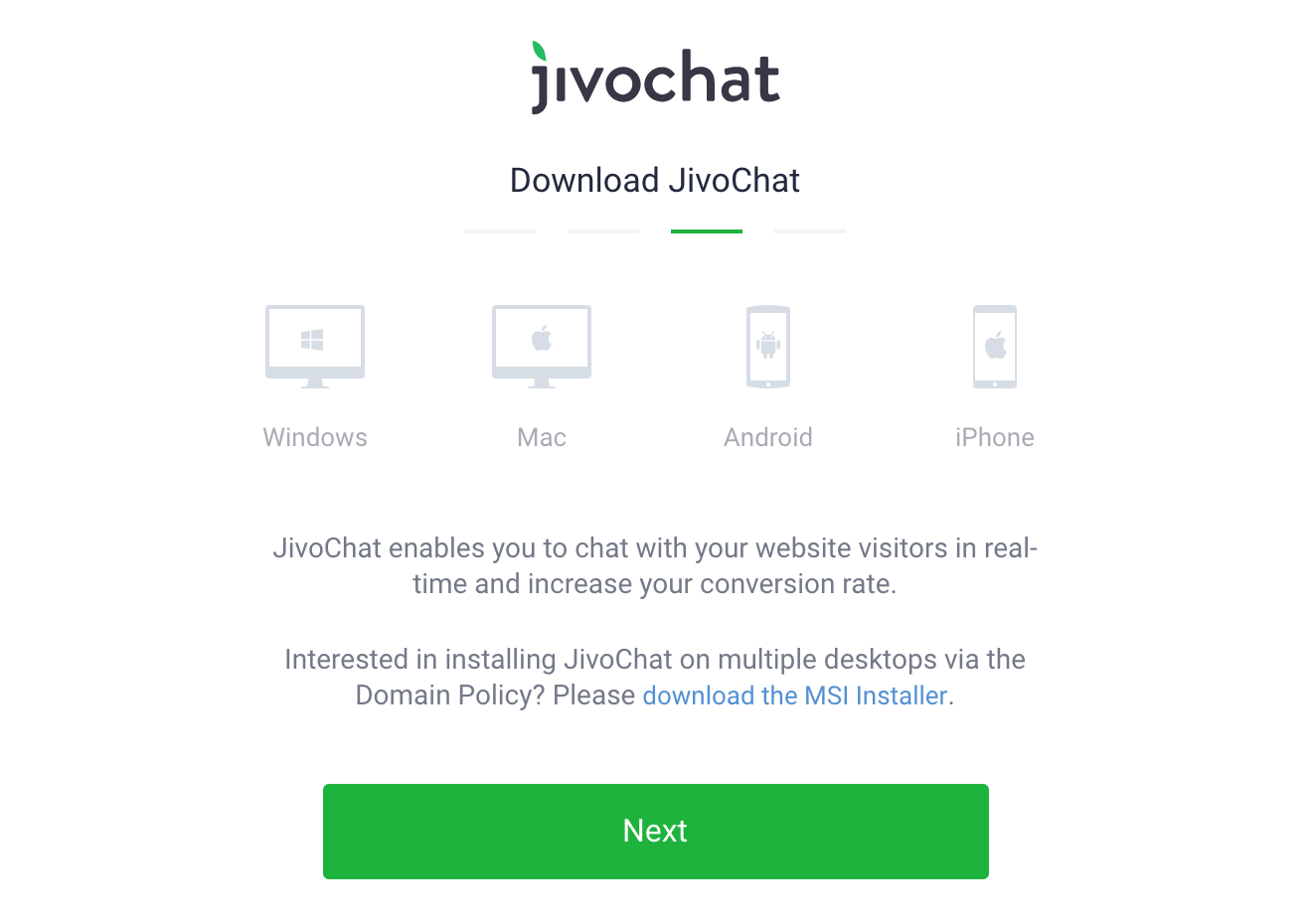 Step 4. This is the final stage of the registration process. Here you can copy the chat code to install on your website or send it to the administrator of your website by email.
You may want to check out our code installation tutorials for the most popular CMS (content management systems). They are available here.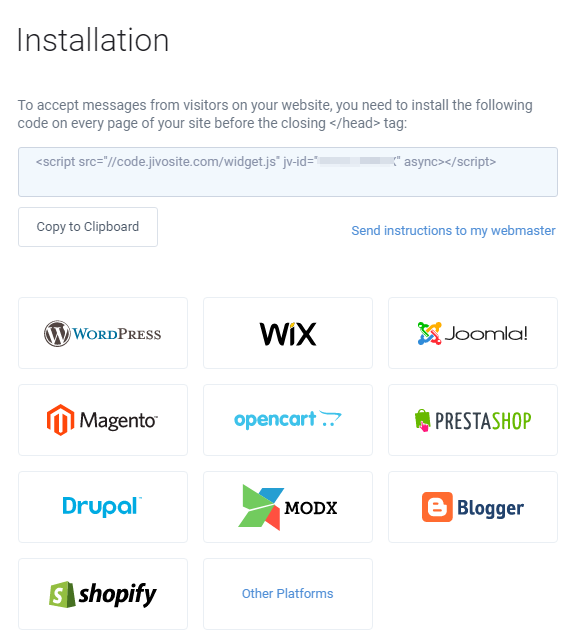 When the registration process is finished, you can access this link and find the chat code again if needed. Please click on "Install the code now" to view the installation code: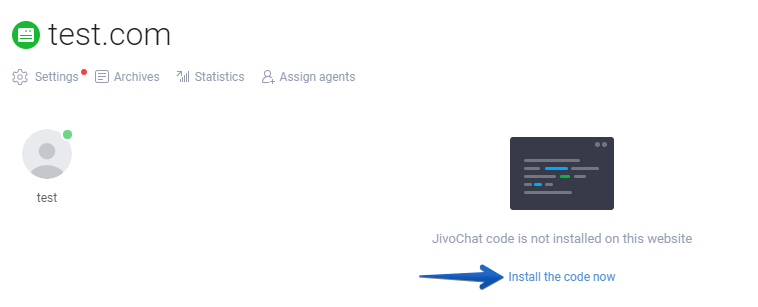 After the widget is installed on your website, you can start chatting with your clients using the installed agent application or our browser-based app.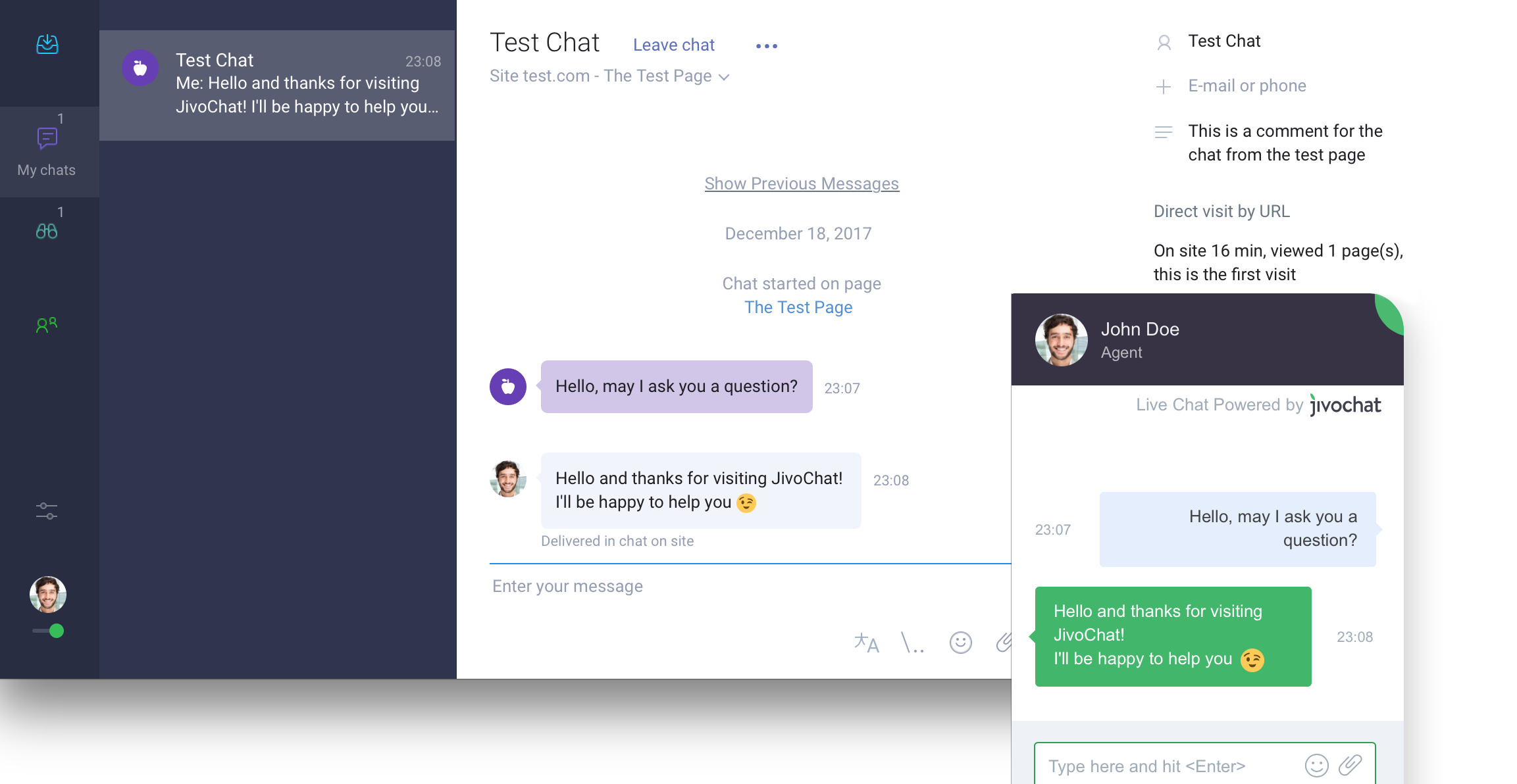 After the registration process, you will automatically receive a 14-day DEMO of the professional version of JivoChat. After that, all the professional features will be deactivated, and the system will continue functioning in the free version, which never expires nor limits chats quantity. You can upgrade to the professional version any time.
We wish you a productive day!
Ask in the live chat, we are ready to help around the clock